Our Vision
Every Organization wants its workforce to be operating at highest levels of productivity. But it's easier said than done. There could be many factors that impacts employee productivity - unhealthy working habits, improper time management, lack of collaboration, ineffective communication and inflexible organizational processes to name a few. Productivity issues can impact quality of work output, create work-life imbalance and lead to high levels of stress in employees.
At P2x Consultancy Services™, we are committed to help organizations find ways to boost employee productivity.
Our vision is twofold, we help Organizations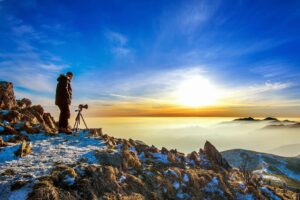 Encourage and empower its employees to identify & implement ways to improve performance and productivity at the workplace
Encourage and empower its employees to discover and introduce new ways to reshape working habits
We believe that an empowered and engaged workforce can lead to higher levels of productivity.
Our approach is unique that we do not offer any boiler plate solutions to improve workforce productivity. Rather we work with you to understand your employee work habits and then tailor programs that can lead to better productivity.
Our Story (In the words of our Founder)
Having worked in the IT Services industry for more than 2 decades, I had experienced constant challenge with keeping my teams productivity high. Often, I have seen my team working late hours, completely drained and stressed out. I felt the need to do something about it.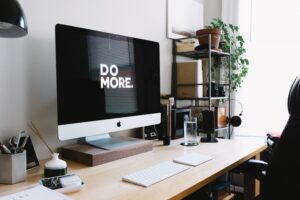 A few years back, I started studying the work habits of a group of individuals and correlate it to their behavioural aspects. This led me to identify a core set of behaviours in individuals that led to loss of productivity. I then started designing certain interventions which would address those behavioural issues and lead to positive results. I then extended these interventions to the larger group and in a matter of few months, my teams productivity started improving. Teams morale, their work quality as well as their work-life balance also improved.
In the last few years alone, more than 10,000 individuals have benefited from this. My passion to take this to the larger universe led me to start my own consultancy firm. I believe, through my consultancy, I can make work a lot of fun for hundreds and thousands of workers all over the world.
Meet the Team
We are a nascent but a fast growing consultancy firm. Our list of consultants are growing...
Vijay Francis
Founder & Managing Director
Vijay has over 2 decades of experience in the IT Services industry having worked with global corporations such as Cognizant Technology Solutions and Wipro. Most recently, he was Senior Director and Practice leader with Cognizant. Vijay has over 15 years of experience managing large diverse teams across the globe. He has global experience having lived and worked in the United States for more than a decade and servicing clients in Europe and APAC regions. His passion for boosting personal productivity started about few years back while managing large teams at Cognizant. Vijay holds a Bachelors degree in Computer Science and Engineering from Government College of Technology, Coimbatore, India and a Leadership Certification from Harvard Business Publishing, Boston. Vijay lives in Chennai, India and his hobbies include playing musical keyboard and reading books on theology.
Want to talk to us...
To know more about our services, please contact us.